10 inch Stone Chess Board Box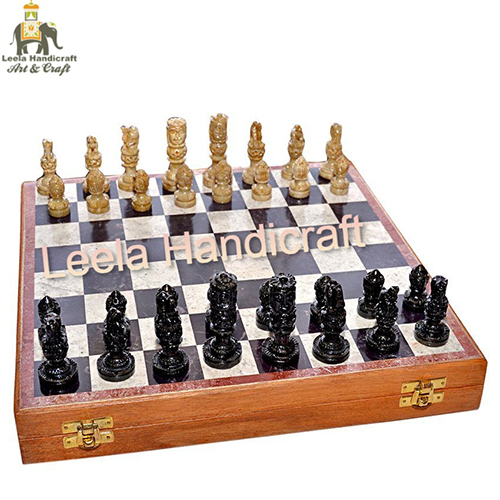 10 inch Stone Chess Board Box
Product Description
Stone Chess Board Box
We present wonderfully planned Stone Chess Load up Box which is great for playing in recreation time.The square chess boxes that we offer are accessible with complete chess coins. The best birthday present for kids since it is an instructive game and hones the insight. While not being played, it makes for an amazing stylistic theme piece and will match pretty much any sort of style. It sounds good to claim one and it's an extraordinary gift for anybody on any event. Everybody will simply adore this load up game.Price can be changed by the unrefined substance and work charge, it's not genuine and discount price.Delivery Time : On purchaser 's responsibility
FAQs
What stone are chess sets made of?
The most well known kind of stone chess sets are produced using marble or onyx. Marble chess sets have an enormous assortment of varieties and surfaces, going from conventional whites, blacks, and grays to one of a kind varieties like green, ruddy orange, or even coral and fossil stone.
Which is the most powerful piece on a chess board?
The sovereign is known as the most remarkable piece on the chess board, so the possibility of forfeiting it conjures an unmatched energy among chess aficionados. There is something intrinsically fulfilling about surrendering the most grounded piece on the board to checkmate the adversary lord.
Contact Us
Office Address:-SH.19/1-1-K, Rai Krishna Chandra Nagar, Central Jail Road, Varanasi, Uttar Pradesh, 221002, India
Phone :+918035929044