Stone Chess Set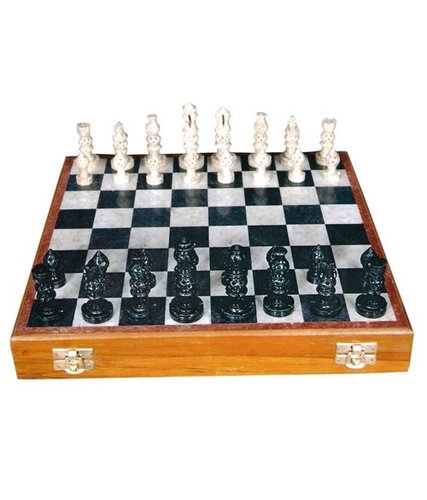 Stone Chess Set
Product Description
The stone chess sets assortment by Chess House offers exceptional sets in marble, alabaster, and other stone specialty. A stone chess set is in many cases an extraordinary gift and Chess House is the spot to get it conveyed securely and on time.The characteristic appeal of stone chess sets is one of a kind to their place of beginning all over the planet. A stone chess set isn't simply enjoyable to play every so often, it adds interest to any living space while in plain view.
FAQs
How do you identify a chess set?
Hope to check whether there is a mark or brand symbol on the chess piece set. A decent spot to check would be under the chessboard or underneath the chess pieces. It could go from an image to a genuine mark.
How do you clean stone pieces in chess?
stone and poly/tar
These pieces don't need cleaning. Cleaning can really harm this kind of chess piece, truth be told. To clean these pieces, essentially dust with a dry, build up free fabric and utilize a moist material with a little dish cleanser on it to eliminate any tenacity or unfamiliar substances.
What stone are chess sets made of?
The most well known sort of stone chess sets are produced using marble or onyx. Marble chess sets have a gigantic assortment of varieties and surfaces, going from conventional whites, blacks, and grays to novel varieties like green, ruddy orange, or even coral and fossil stone.